On-site sharing: delivery site of Italian pomace tumble dryer equipment
Time: 2020-09-27 Author: Dingli Group
At the end of September, the pomace tumble dryer equipment provided by our company for Italian customers was officially completed. After the precision inspection by the quality inspection department, the equipment was officially shipped out of the factory. The following is a picture of the Italian pomace tumble dryer delivery site.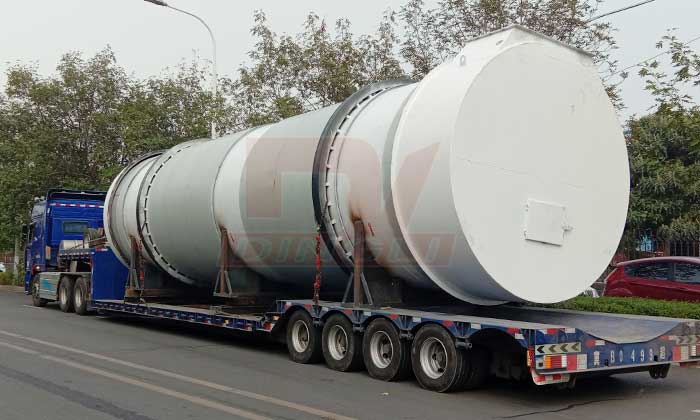 Zhengzhou Dingli is a large-scale high-humidity material dehydration drying equipment manufacturer, which can provide domestic and foreign customers with high-quality equipment and project construction services. This time, the pomace drying project in cooperation with our company and Italian customers has been completed. The follow-up services of the project will be launched after the equipment arrives and installed. The pomace dryer of this project is designed and manufactured by our company in strict accordance with the contract and in accordance with the customer's processing capacity demand, moisture demand, and heat source dust removal accessories. The equipment is used The drying process independently developed by our company and the detailed equipment will bring convenience to the local processing of pomace and other materials after being put into production. The follow-up progress of the project will continue to be learned on the Zhengzhou Dingli website.
Zhengzhou Dingli not only provides pomace dryer equipment, Dingli high-humidity material drying equipment is suitable for medicine residue, distiller's grains, potato residue, starch residue, bean dregs, bacteria residue and other materials. There are many equipment specifications and models. Welcome to leave a message for consultation.